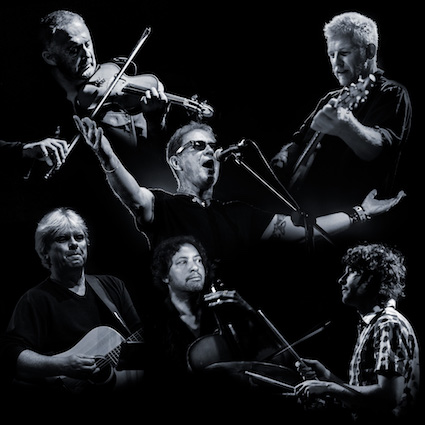 collage by Volker Neumann

Welcome to Oysterband's official website...
....where our 2021 UK tour has now been relocated to new dates in September, and our evening at Cecil Sharp House to 17 June:


Because of social distancing, there will now be 2 shows at Cecil Sharp House on the new date of Thursday 17 June, at 5pm and 8pm. If you've bought a ticket already, please call the box office at 0207485 2206 and tell them which show you plan to come to. Thanks.
PREVIOUSLY-BOUGHT TICKETS REMAIN VALID FOR THE NEW DATES

SALISBURY CITY HALL HAS CLOSED, BUT TICKETS FOR THE SALISBURY SHOW ARE NOW VALID FOR FROME ON 15th SEPTEMBER. If you have a Salisbury ticket but can't go to Frome, please contact your point of sale for refund

____________________________________________________________________

And something new for '22 -
(for people who've been *
saving
* money during lockdown...)
______________________________________________________________________


Every year from 1986, fRoots magazine asked a large international panel of experts – over 300 in recent times – to nominate the Album Of The Year.

After they announced the results of the 30th annual fRoots Critics Poll for Albums Of The Year in December, the magazine invited the public to vote online for their one favourite album out of all the winners and runners up in every year's Critics Poll since it began in 1986, 120 albums in all.

And after a massive entry for the Best Of The Best, the placings were:

1. BUENA VISTA SOCIAL CLUB Buena Vista Social Club (World Circuit) 1997

2. PAUL SIMON Graceland (Warners) 1986

3. BELLOWHEAD Hedonism (Navigator) 2010

4. JUNE TABOR & OYSTERBAND Ragged Kingdom (Topic) 2011

5. OYSTERBAND Holy Bandits (Cooking Vinyl) 1993

6. EMILY PORTMAN Hatchling (Furrow) 2012

7. ELIZA CARTHY Anglicana (Topic) 2002

8. THE HOME SERVICE Alright Jack (Making Waves) 1986

9. AURELIO Landini (Real World) 2014

10. JIM MORAY Low Culture (NIAG) 2008

Massive thanks to everyone who voted for us… only one act with two entries in the top ten!
************************************************************************************************
New in the
online shop
- the return of the Oysterband Badge. We found one on an ancient leather jacket (sigh...) and remembered we used to really like them many years ago. Finally we've had some manufactured again, in hand-enamelled nickel - they look slightly different now, but the quality is better. And the little running man is still running.
_____________________________________________________________________
We're very pleased to say the LYRICS section of this website is now up and running at last. Our thanks to Giolla Decair and Caz White, who did most of the work. At 150+ songs it was no small task. Now we can resolve those dressing-room arguments about "How did that one go??".....though possibly not the ones about which key it was in.
_____________________________________________________________________